Since the announcement of a truce and restarting of trade talks at G 20 summit, the global equity markets have started to feel a bit of a calm spot in the U.S.-China trade tussle. On the other hand, Indian equity markets also started to feel some relief after the sudden jerking moves created since July 5th, 2019 due to Budgetary bonanzas provided to Indian economy, but proved to be a futile attempt due to their target were influence with 2024 elections; which finally pushed the Indian equity markets into deep bearish zone.
Despite all these negative news flows, Nifty 50 stated to sustain above the level of 11,800; but growing bearish pressure from Bank Nifty after the fraud with PNB, reported on July 6th, 2019 pushed the Nifty below the strong support level of 11,600. Now, this strong support level has turned into still resistance, since the strong sell-off started in IT Sector, Consumer goods along with PSU banks.
Unfortunately, on July 11th, 2019 headlines are once again beginning to emerge to attract more and more equity bears; with a tweet by the U.S. President Donald Trump on Thursday in which he said that China was not living up to promises it made on buying agricultural products from American farmers threatened to revive worries over trade.
I find that the formation of an "Exhaustive Candle", followed by black shadow in Nifty's weekly chart looks evident enough to extend the bearish pressure in Nifty 50 during the upcoming week with the latest tweet from the U.S. President Mr. Donald Trump. On the other hand, steady gold futures look evident enough to reflect the growing concern of economic slowdown. I find that if the Nifty 50 moves downward, a sustainable move below the level of 11,452 will confirm the continuity of the downward trend. For watching my upcoming video on Nifty 50 and Bank Nifty analysis, subscribe to my YouTube channel "SS Analysis".
Watch my video on Nifty 50 and Bank Nifty below.
Disclaimer
1. This content is for information and educational purposes only and should not be considered as investment advice or an investment recommendation. Past performance is not an indication of future results. All trading carries risk. Only risk capital be involved which you are prepared to lose.
2. Remember, YOU push the buy button and the sell button. Investors are always reminded that before making any investment, you should do your own proper due diligence on any name directly or indirectly mentioned in this article. Investors should also consider seeking advice from an investment and/or tax professional before making any investment decisions. Any material in this article should be considered general information, and not relied on as a formal investment recommendation.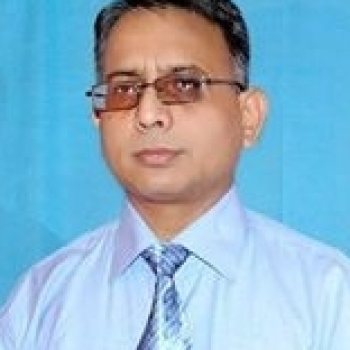 Written By: Satendra Singh