On analysis of the movements of Nifty 50 since July 5th, 2019, I find that announcement of the plethora of boosting measures have resulted in sell-off in Indian equity markets, every time, as the helicopter money does not provide a real boost to Indian economy due to wrong landing of this helicopter. No doubt, plethora of boosting packages announced during budgetary allocations on July 5h, 2019; followed by heavy sell-off which pushed the Nifty 50 from 11,984 to 10,785 on August 5th, 2019. Since then this kind of exhaustion has become a regular phenomenon whenever the Indian Finance Minister Mrs. Nirmala Sitharaman announces boosting measures to support the Indian economy. No doubt, I expressed this concern over post-budgetary moves of Nifty 50 well in time; and finally the Nifty started to meltdown, which is still likely to continue till the boosting efforts to support Indian economy by filling up of wrong pits.
Although the announcement of boosting measures to boost exports as the economy loses steam, India has imposed an $850 per ton minimum export price (MEP) on onion shipments, the government said on Friday, as the world's biggest exporter tries to calm local prices ahead of key state elections. The higher export price will help India's rivals China, Egypt and Pakistan raise shipments to buyers such as Bangladesh, Malaysia, the United Arab Emirates and Sri Lanka.
Secondly, the announcement of boosting package of 1.4 Bln for housing sector on Saturday looks more in favor of real estate developers, that is not in a bankruptcy process or classified as non-performing assets, as the Finance Minister Mrs. Nirmala Sitharaman defined during a press conference in New Delhi. She said the government would also relax external commercial borrowing guidelines for projects in the country's affordable housing scheme. I find that the need of the hour is to find the real reason of absence of buyers in the housing sector – lack of job creation in the urban and rural sector, too much-exaggerated cost of houses in urban areas; and focus on removal of these basic reasons will definitely generate buying in the housing sector.
I find that the announcement of these recent boosting measures on Friday and Saturday may extend more bearishness in Indian equity markets on September 16th, 2019. No doubt that a heavy sell-off may be seen on every upward move in Nifty 50 and Bank Nifty. Finally, I conclude that if the Nifty 50 starts the day on September 16th, with a gap-down that will confirm the continuity of bearish pressure during the week. No doubt that the Nifty Reality may see some strength at the beginning due to these announcements, but finally sell-off will follow in reality share on every upward move.
On analysis of the Nifty Reality 4 Hr. Chart, I find that the formation of a "Exhaustive Candle" looks evident enough to show the continuity of bearish trend in Nifty Reality; which will extend bearishness in Nifty 50. For watching my videos on Nifty 50 and Bank Nifty, subscribe to my YouTube Channel 'SS Analysis'
Disclaimer
1. This content is for information and educational purposes only and should not be considered as an investment advice or an investment recommendation. Past performance is not an indication of future results. All trading carries risk. Only risk capital be involved which you are prepared to lose.
2. Remember, YOU push the buy button and the sell button. Investors are always reminded that before making any investment, you should do your own proper due diligence on any name directly or indirectly mentioned in this article. Investors should also consider seeking advice from an investment and/or tax professional before making any investment decisions. Any material in this article should be considered general information, and not relied on as a formal investment recommendation.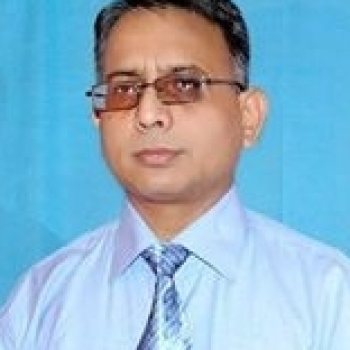 Written By: Satendra Singh